Meet the team: Julie Drummond, Executive Assistant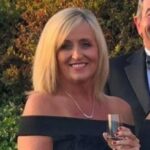 Julie Drummond joined the Ebit team two and a half years ago. Julie provides administration support for the business, working directly for the CFO as well as supporting the Sales and Procurement teams. Julie supports the account management side of Ebit's Contract Management System, loading contracts as well as running compliance reports for clients.
What do you enjoy most about working for Ebit?
"I love that my role is extremely varied and no two days are ever the same. I'm a real people person and enjoy supporting the team as well as liaising with clients and suppliers."
How do you like to let your hair down at the weekend?
"My weekends are a bit like my days at work, no two are ever the same. Whether it's walking an alpaca, shopping trips with the girls or enjoying good food with a glass of Malbec, variety is the spice of life!"
What's your professional background?
"I've worked in a variety of roles across numerous industries, including travel, corporate, and education before joining Ebit two and a half years ago, where I've built on my previous experience to really make the role my own."
Do you have a favourite chocolate bar?
"It's got to be Galaxy every time for me."
What are the values that drive you?
"Honesty and loyalty are very important to me. I think that without those, you haven't really got a proper basis for any type of relationship, whether personal or professional. A good sense of humour and not taking yourself too seriously are important traits too!"
What is your favourite time of year?
"Christmas starts for me the day after my birthday in August, I've already got the decorations out of the loft. I have a reputation as "Mrs Christmas", which reminds me – I need to start organising the office Christmas party (Covid-dependent of course)."
Do you want to find out more about the Ebit team and what we do? Head over to our News page for weekly updates.