Meet the team: Gemma Bridle, Procurement Consultant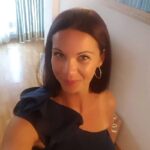 Gemma Bridle joined Ebit in December 2021. Working as a procurement specialist for Ebit's clients, Gemma provides expert procurement knowledge and efficiency advice as well as delivering cost savings.
What do you enjoy most about working for Ebit?
"It's early days but so far so good, I'm very well supported and the role is really varied which is very exciting for me and my career".
What's your professional background?
"I started life in financial accounts and I am a part qualified charted accountant (AAT and ACCA). After having my first child I returned to work and moved into a Corporate Governance Finance Manager role, closely working with the Procurement Team. When I returned to work after my second child, I moved into Procurement as a Category Manager and I haven't looked back since".

"I am two exams from becoming CIPS qualified and then I will work my way on to achieve the MCIPS status".
What was your first ever job?
"I was a mascot for a holiday camp… I had to dress up as a Badger and dance on the stage to classics such as The Locomotion and Head, Shoulders, Knees and Toes. It was great entertainment!"
How have you adapted to remote working?
"I am a social 'people person', so to begin with the change was hard. I enjoy reading people's energy in person, building up a rapport and pitching round a table, so these were the biggest changes for me to overcome.

Whilst I welcomed the return to offices, I also welcomed the cultural shift that I feel has taken place during the pandemic. There is a lot more focus on work/life balance and a lot more people making great use of this change. I think the world has proven that where possible, remote working can be done and can be done well. Those people lucky enough to be able to practice hybrid working seem to be generally happier and more productive employees; I know I certainly am.

Obviously remote and hybrid working isn't 'one size fits all' and there will always be challenges to face, but personally I have found that as I have adapted to the changes over time that they have been extremely beneficial.
Who would be your dream dinner guest?
"Any of The Avengers".
Do you have a favourite book? Why is it your favourite?
"Secret Smile by Nikki French – the twists and turns made me read the entire book in one sitting".
What's the best piece of advice you've ever been given?
"Be kind to the people you meet on your way up because you will meet them again on your way down when you need them the most".
Do you want to find out more about the Ebit team and what we do? Head over to our News page for weekly updates.