Hot Topic: Budgeting in the midst of a pandemic – with Brexit thrown in for some extra fun!
Budgeting is a challenging task for all involved at the best of times, taking weeks if not months of hard work to agree a final set of assumptions.  Many budgets have been completely thrown off course during the past couple of years which has presented new challenges for finance and the wider business when setting new budgets for the year ahead. Unlike most 'normal' years we cannot rely on last year as a safe baseline to build against, with many considering the need to budget for further potential lockdowns in the years ahead.
Driving financial and operational efficiencies is always an important part of the agenda when setting and reviewing budgets, with businesses looking at ways to enhance profit and reduce costs. During a pandemic this is brought into even sharper focus.  It's important therefore to engage budget holders, finance, procurement and C suite collectively to collaborate together and eliminate silos. Being on the same page is key to the success of achieving goals, moving ahead of the competition, resulting in smooth-running operations and opportunities for higher profits.  As a result of integration between procurement, finance and budget holders, procurement savings are fully integrated in both annual budgets and forecasts throughout the year.  This practice is generally more well established within GFR/directs procurement, and can be less so within indirects, resulting in scope for opportunity.
Collaboration between different departments has been more challenging recently due to enforced changes in working practices during the pandemic. With some employees having reduced bandwidth due to furlough, as well as the added complexities of Brexit, budgets for the year ahead have more exposure to risk. Things are near on impossible to predict, which makes it vital to have a back up plan to mitigate some of this risk. This plan should focus on indirect cost drivers as well as direct costs and revenue initiatives.
As we know, every day poses new challenges that can have a huge impact on a business' cost structure. As a result, factors that affect the costing for a business should be closely considered to make sure that the budget is as realistic as possible, even in these uncertain times. This is a key area where procurement discipline can help.
One way to cut operating costs and improve efficiency is to outsource certain business practices to a third-party specialist. For instance, if your business lacks procurement expertise within professional services, IT, marketing, FM, or supply chain transformation, you may find it challenging to pinpoint ways to optimise your costs within these areas.
While it might seem like hiring outside support will result in spending more money, in the long run, delegating specific tasks to subject matter experts will save you money and generate even better results. Outsourcing certain operations is an investment that pays dividends over time.  At Ebit we drive an average 5:1 return on investment for our clients, with many organisations across a range of industries, including retail, manufacturing, and hospitality, choosing us to be their partner of choice for indirect procurement.
How can Ebit help?
Ebit can assess and benchmark costs against your specific business sector, wider business sectors and against your peers.  We work with a variety of businesses, from those with little procurement maturity to those with well-developed internal procurement teams, consistently delivering value to our clients. Our wide-ranging and in-depth market intelligence and data allows us to run projects every day across multiple business and industries. Whilst a business might tender a product or service annually or even once every three years, it's likely that we have tendered that same category 10+ times every year across different businesses. This gives us a wider range of perspective and enables us to drill down to the answers more quickly – the supply base knows what we know!
A better budget setting process, taking stock of the full P&L from revenue, to direct costs right through to the bottom line, cash flow and capex opportunities equals better business decisions for the year ahead.
Better budgeting = better business decisions.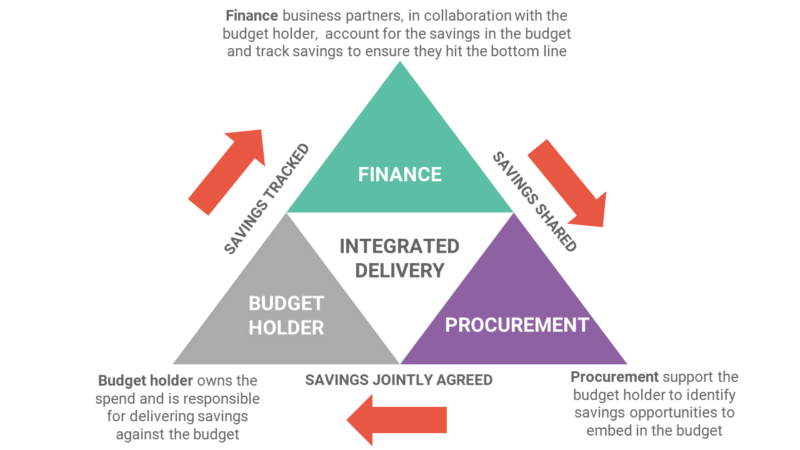 If you would like to find out more about how our procurement services could benefit your budget, contact us to arrange an introductory call.